The Laboratory for Surgical and Metabolic Research at Brigham and Women's Hospital has had a long and distinguished history of scientific advancement.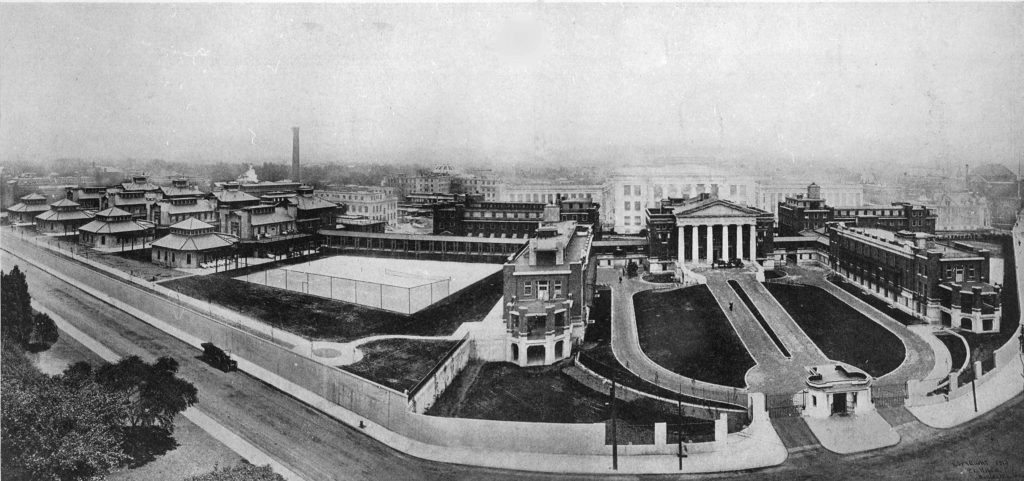 Our laboratory traces its heritage to the very beginning of surgical metabolic research. Dr. Francis D. Moore, third Surgeon-in-Chief of the Brigham and Moseley Professor of Surgery at Harvard Medical School, was a pioneer in studying the impact of surgery on metabolism. One of the most celebrated surgeons of the 20th century, Dr. Moore focused much of his early work on understanding the body composition and the metabolic responses of surgical patients. His groundbreaking research transformed the way surgical patients were cared for and set the paradigm for the metabolic care of the surgical patient for generations to come.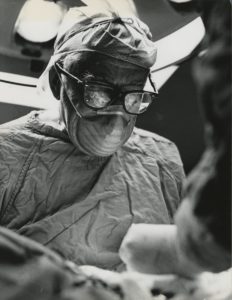 Dr. Moore also installed a culture of academic rigor within the Department of Surgery, which helped to define modern academic surgery at the Brigham. Subsequent surgeon-scientists (Wilmore, Jacobs, Ashley, Whang) continued the Brigham's legacy in surgical metabolic research and made lasting contributions to the advancement of gastrointestinal and metabolic surgery.
Standing on the shoulders of these earlier surgical and scientific giants, our lab today continues the Brigham's illustrious tradition in gastrointestinal and metabolic research. Over the past several decades, obesity and its attendant metabolic disorders, in particular, type-2 diabetes have reached epidemic proportions. The field of metabolic surgery arose from the observation that procedures such as Roux-en-Y gastric bypass can significantly improve diabetes, independent of its effect on weight. While this empiric observation has been repeatedly validated in large randomized studies, the underlying molecular mechanism of this phenomenon remains largely elusive. Our lab's overarching thrust is to understand the mechanistic underpinnings of the anti-diabetic effects of bariatric operations and to leverage this knowledge to develop novel therapies for patients that are more effective and less invasive.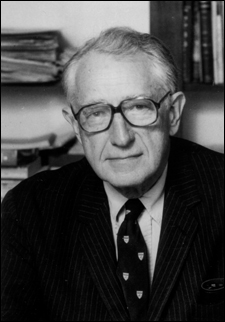 Brigham and Women's Hospital has a rich history in surgical research and has been a pioneer in studying the impact of surgery on metabolism and nutrition. This history dates back to 1948 when Dr. Francis D. Moore became the third Surgeon-in-Chief at Peter Bent Brigham Hospital and established the Laboratory for Biochemistry and Metabolism in Surgery. Hailed as one of the greatest surgeons of the 20th Century, Dr. Moore focused much of his research on body composition and surgical metabolism, pioneering a new method for determining the volume of water and the weight of dissolved salts, sodium, and potassium, in the body. His pioneering work in this field had enormous beneficial impact for care of surgical patients. His book The Metabolic Care of the Surgical Patient, published in 1959, was the standard text in the field for decades. Under his leadership and armed with such new knowledge, physicians performed the world's first successful human organ transplant – a kidney between identical twins. Dr. Moore retired from his post at Brigham in 1976, but continued on the faculty of Harvard Medical School as a Professor of Surgery until 1981 and then as the Moseley Professor Emeritus, a position he retained until his death in 2001. He was elected to the National Academy of Sciences in 1981.
a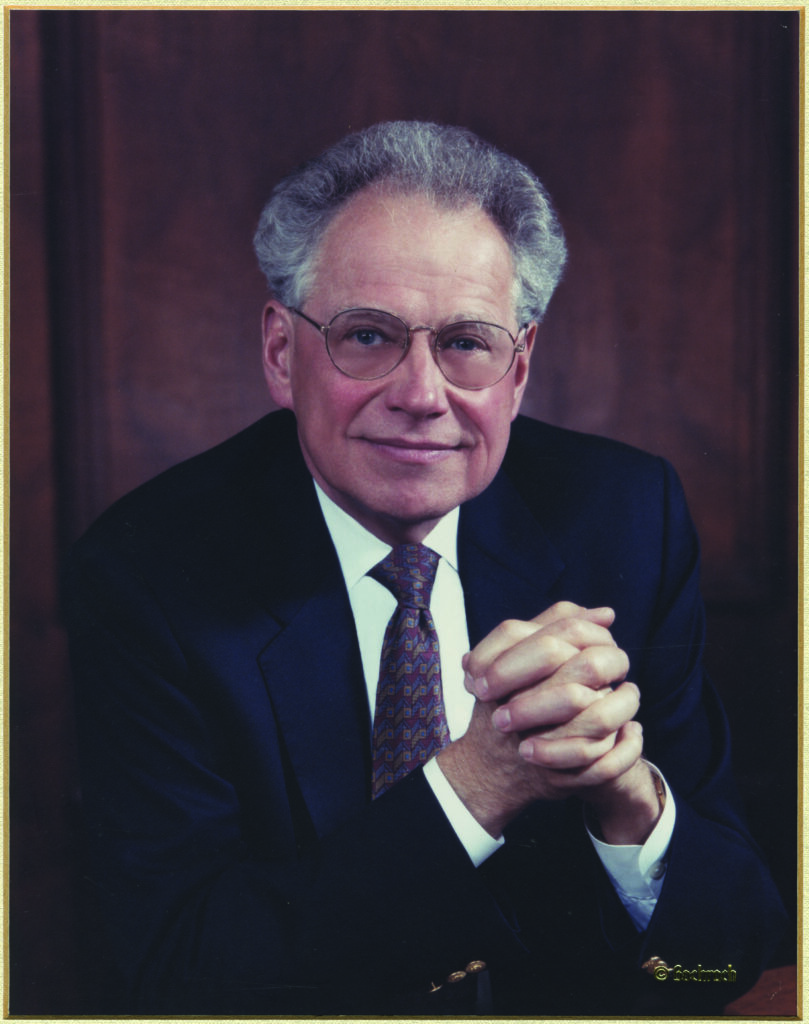 In 1979, Dr. Douglas W. Wilmore joined the faculty at Peter Bent Brigham Hospital to continue the work of Dr. Moore in the area of surgical metabolism. He had been involved in some of the early work on the use of parenteral nutrition. He established the Laboratory for Surgical Metabolism and Nutrition to better reflect the new focus in the area of surgical metabolism. Within a few years of his arrival and after the opening of the Thorn Research Building, his laboratory moved to the current location on the 15th floor in a space dedicated to Dr. Moore. Dr. Wilmore and his team developed modern techniques to measure glutamine and described the response of this amino acid to acute illness. His group was the first to demonstrate that glutamine reduced infection rates in critically ill patients, improved gut nutrient absorption and restored muscle mass following wasting diseases. His pioneering work led to multiple patents and FDA approval for the use of glutamine in patients with short bowel syndrome. He became the Frank Sawyer Professor of Surgery at Harvard Medical School in 1989 until his retirement in 2003. Another major area of research during Dr. Wilmore's leadership was using bioelectrical impedance analysis to assess body composition and determine fluid distribution between the extracellular and intracellular compartments. The work started in this lab by Dr. Kichul Cha, led to creation of InBody, which is now one of the largest Bio-Impedance Analysis companies in the world.
a
Following Dr. Wilmore's retirement, Dr. Danny O. Jacobs took over the directorship of the laboratory focusing his research on the metabolic effects of malnutrition, stress, infection and injury as well as specific nutrients and growth factors. He used nuclear magnetic resonance (NMR) as a technique to assess the effects of malnutrition, starvation, infection and injury in organ function and metabolism under research funding from the NIH and FDA. These studies provided new insights into the mechanisms by which metabolic stress affects cellular energetics and associated membrane function including signal transduction and sodium distribution. Within a few years of establishing this line of research, he left Brigham and Women's Hospital to become the Chief of Surgery at Creighton University School of Medicine in Omaha and subsequently Chair of the Department of Surgery at Duke University Medical Center. He was elected to the Institute of Medicine of the National Academy of Sciences in 2001, and names Dean and Provost of University of Texas Medical Branch at Galveston in 2012.
a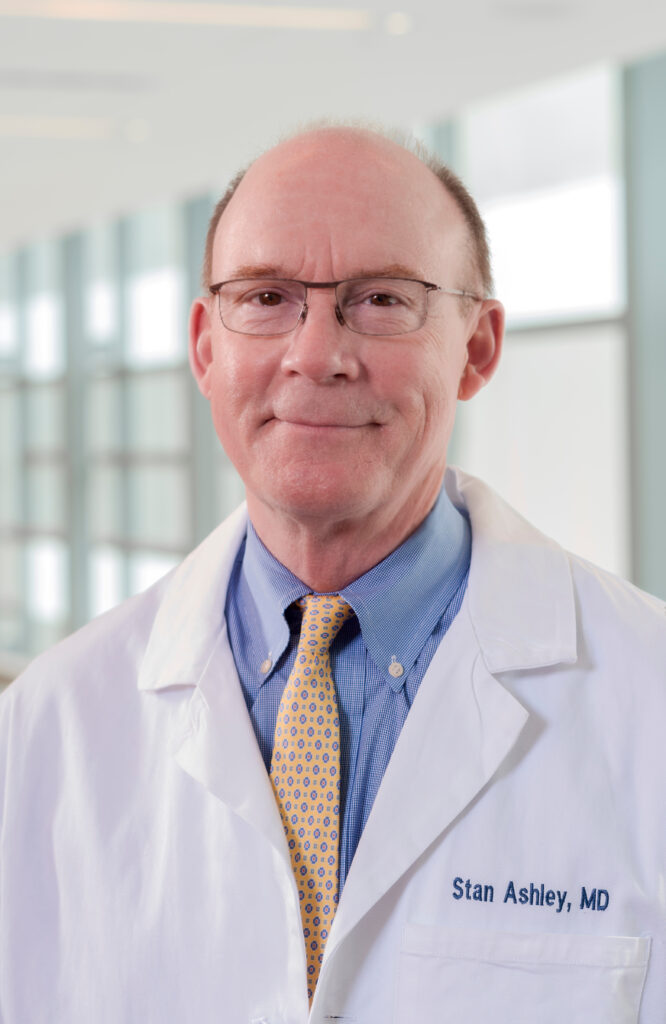 Following Dr. Jacobs' departure, metabolic research continued to remain a big focus for Dr. Stanley W. Ashley who was interested in studying intestinal adaptation and new treatments for short bowel syndrome. An R01-funded surgeon scientist, his work focused on the role of the sodium-glucose cotransporter in adaptation after intestinal resection and he also initiated studies to investigate the role of GLP-2, at the time a novel intestinotrophic hormone, in management of short bowel syndrome. His team's studies on the role of this hormone in augmenting intestinal morphology and function contributed to eventual development and marketing of this peptide as a novel therapy for patients with short bowel syndrome. In 2005, Dr. Ashley became the Frank Sawyer Professor of Surgery, a position previously held by Dr. Wilmore. Dr. Ashley was subsequently named Chief Medical Officer at Brigham and Women's Hospital in 2011, and has held many important national positions including director and chair of the American Board of Surgery, and President of the Society for Surgery of the Alimentary Tract.
a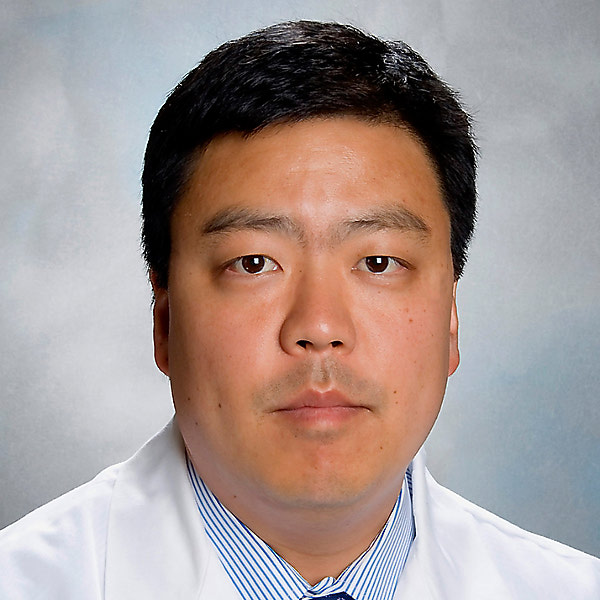 Dr. Edward E. Whang was recruited to Brigham and Women's Hospital in 1998 to pursue his interest in intestinal physiology and function, which had included studies in the Burmese python, a species that demonstrates extreme postprandial intestinal adaptation. A NIH-funded surgeon scientist, Dr. Whang's studies contributed to a growing body of data which supported the role of GLP-2 in augmenting intestinal adaptation and increasing nutrient absorption. During this period, the laboratory was also involved in pioneering and collaborative work in the area of tissue engineering, with a focus on developing a tissue-engineered small intestine. His research interests included the pancreas and pancreatic cancer with efforts to develop novel therapy for this disease. He has had many leadership positions at Brigham and Women's Hospital, including being the surgical lead for the Center for Perioperative Research. He is also a founding member and officer of the ERAS USA Society.
a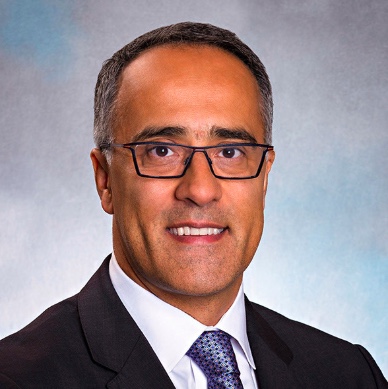 Until the early 2000's, most surgical metabolic research had focused on malnutrition and nutritional supplementation of the critically ill patient. Thanks to the pioneering work led by the aforementioned surgeon scientists, significant improvement in patient outcomes followed. By the turn of the new century, however, the role of surgery in metabolism began to shift. Obesity and with it, type-2 diabetes, had reached epidemic proportions worldwide, and surgical interventions for weight loss were becoming common. The remarkable observation that surgeries such as Roux-en-Y gastric bypass not only reduced weight but also improved diabetes, heralded the ear of Metabolic Surgery. Metabolic research in the department, led by Dr. Tavakkoli, no focused on understanding the anti-diabetic effects of bariatric operations with the goal of developing less invasive alternatives that replicated the surgical success. As the surgical director of Center for Weight Management and metabolic Surgery, Dr. Tavakkoli focused on the translational aspect of his bench research and expanded efforts on clinical research and innovation in GI surgery.